Rehoboth Beach, Delaware - A Hidden Gem!
by Liz from Discover-Rehoboth-Beach.com
(Connecticut)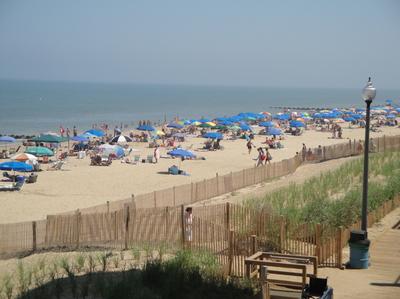 Overview of Rehoboth Beach
Rehoboth Beach is a small beach resort area on the coast of Delaware. Our family has been travelling here for years!


There are beautiful oceanfront accommodations boasting beautiful sea breezes and oceanviews.
The beach is a mile long stretch of sand and surf. It's so beautiful and there are actually waves! (We live in Connecticut, so Long Island sound blocks any sort of wave activity for us!)
There are also so many fun little things to do too. From shopping at the Outlets or Sea Shell Shop to mini golf or dining at some top notch restaurants. And we can't forget the famous Rehoboth Beach Boardwalk! If you have a family, the boardwalk is the place to be. Imagine arcades, ice cream shops, candy stores, and even an amusement park!
So many people are unaware that Rehoboth Beach even exists. We truly believe it is one of the
best Delaware Beaches
. It really is a hidden gem, and more people are discovering it each summer! It's a family friendly resort with so much to do.
Hope you get a chance to come here sometime! We are sure you would love it. :)