Downtown Charleston Vacation
Best Beach Information
A Charleston vacation in South Carolina is ideal for couples and for families as the area has so much to offer for just a weekend getaway or a week long family vacation. Your South Carolina beach vacation can include gourmet restaurants, historical sites and historical homes, as well as easy access to some of the best beaches in South Carolina. I was only in South Carolina for a long weekend but was able to pack in day trips to three area beaches. I hope to return there soon for a vacation with my family and will refer back to my beach reviews of Folly Beach, Sullivans Island Beach, and Isle of Palms Beach when deciding on where to rent a Charleston beach home for the visit. We may even decide to stay on Kiawah Island and take the short drive to downtown a couple of days for site seeing, shopping, and dinner.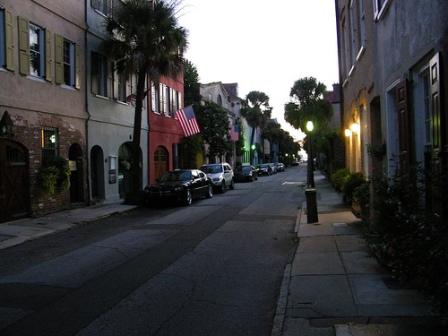 Staying in downtown Charleston would be an excellent choice for a couple or family who prefers to walk around the historic sites and lay by the pool on hot days, but a vacation planner looking for beach-therapy coupled with a few day trips into town will find the beach reviews very helpful when making choices about a home base for beach walking, beach hopping, and beach breaks in town.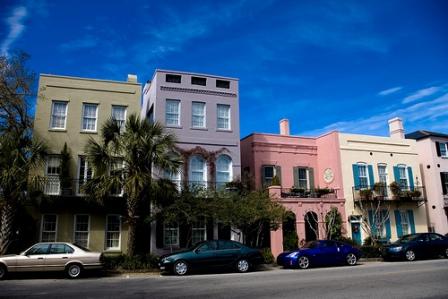 I was able to spend time in downtown at a lovely rooftop bar enjoying the view from the historic Market Pavilion Hotel. We also ate twice at Magnolia's famous restaurant and once at McCrady's which would be perfect for a quiet romantic dinner.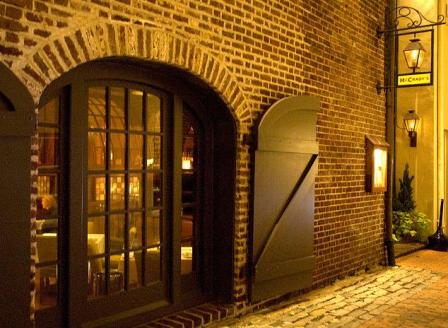 Just walking around downtown in the historic district surrounding these establishments was an experience not to be missed. The historic buildings and art galleries provided an ambiance I would compare to strolling in the best of New Orleans or to the "picturesqueness" of small towns in Southern France. Spending a little time in downtown, especially in the evening is highly recommended even if your Charleston vacation is focused on the beaches within easy driving distance, Folly Beach, Sullivan's Island, Isle of Palms and Kiawah Island.
Before you leave on your Charleston Vacation print a few beach coloring pages for the kids.