Sullivans Island, South Carolina
Sullivans Island South Carolina is my Beach-Therapy choice within easy driving distance of Charleston. This is a family friendly place to relax on the beach and build sand castles all day long before having a delicious seafood dinner at a casual local restaurant.
Sullivans Island South Carolina is also home to the area lighthouse which provides an interesting photo opportunity. A history lesson is in the mix at Fort Moultrie when everyone is ready to do something away from the waves and the sand. The other nice thing about the island is that is a less expensive family beach vacation option than the resort area of Kiawah Island. There are many vacation homes and a few condos for rent on the island offering an opportunity to share some meals at home.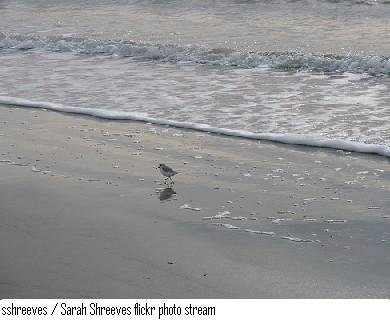 The sand is the same light tan found along the middle Atlantic barrier islands and the water is a dark clear green. I did find areas of Sullivan's Island to be shallower than some other areas making it more family friendly (but don't ever send children into the Atlantic without close supervision as tides and sandbars change rapidly). There is however generally a good sandbar and much lower surf here making it great for floating and wading. Note, this means it is not good if you like crashing waves and boogie boarding. The beach is long and fairly undeveloped with dunes and seagrass setting the backdrop.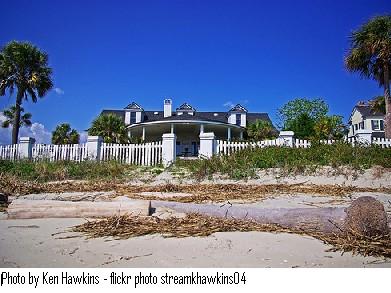 The down side of reaching the beach at Sullivan's Island is that there is no public parking lot here or public facilities like showers or restrooms. The preserves the quiet to an extent but with small children you will need to stay on the island or plan ahead. You can park for free down most streets leading to the beach but be sure to park with all tires off the hardtop surface or you will get a $20 parking ticket. The beach is accessible down most of the streets via small sand paths through the dunes or in some cases small boardwalks.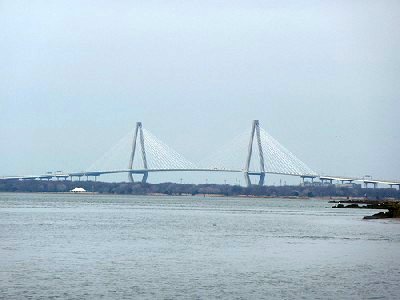 I suggest making Sullivans Island your home base and driving into Charleston over the stunning Arthur Ravenel Bridge to visit the sites or eat out. If you prefer beach hopping from downtown choose Sullivan's Island for early morning visits and then move further north to Isle of Palms where there is paid parking and nice bathhouses for the rest of the day. It is a longer drive to Isle of Palms but this barrier island a little further north along the same road is equally lovely but more touristy than Sullivans Island South Carolina.