Miami Beach Florida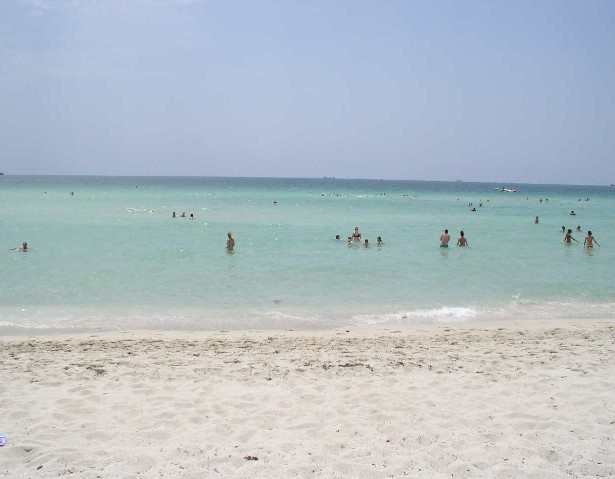 Miami Beach Florida Water and Sand




Miami Beach is a beautiful wide sand beach with water to rival any beach in the Caribbean. It is an international beach destination that was already hopping at 11 in the morning. For those of us who are searching for some beach therapy in a serene environment, Miami Beach is not it and I highly recommend you head north up the coast to Deerfield Beach, Boca Raton, and West Palm Beach. If you are looking for a gorgeous beach with gorgeous people who are there to party all day and into the night, Miami Beach is alive and waiting for you.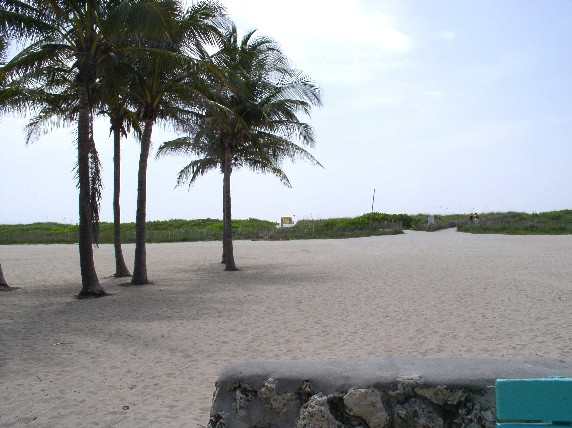 Entrance to Miami Beach at 8th Street




Understanding that the beaches I prefer are ones that are not overrun and commercialized to the extent that Miami Beach is, I have to say it was not one of my favorites. At 11 in the morning we were already being annoyed by drunk partiers and topless girls making obvious attempts to draw attention to themselves. In my younger years I would have seen the attraction to the party atmosphere here, but now that I'm an old married lady with kids, it just got on my nerves and I certainly wouldn't want to take my children there.


What I did find worthwhile is the beauty of the beach and the water along with the international favor of the crowd. German, Spanish, Hindu, and English could all be heard as I lay on my towel in the sand. The people watching was more interesting than an international airport and I spent a long time observing an Indian family on holiday. Dad and the kids splashing and cooling off in the water, while Mom walked at the water's edge holding her sari up out of the waves. Glad I spent a few hours there so I can say I've been to SOBE, but I doubt I'll be back.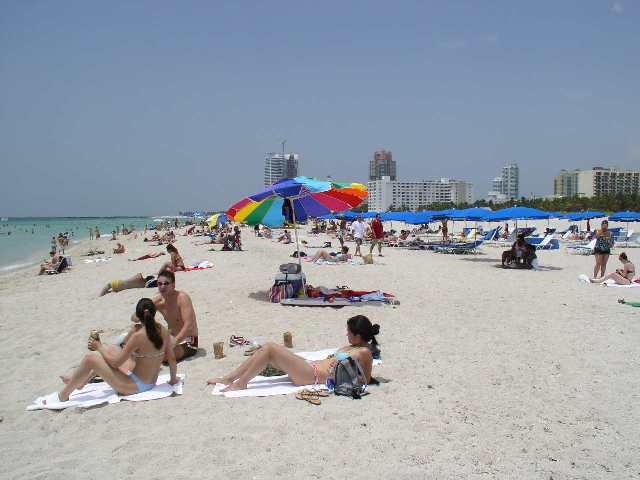 Yes, Miami Beach and South Beach are the same place, but the locals only know it as South Beach, while it is listed as Miami Beach on several of the maps I consulted. I am going to keep this review brief and just refer you to the South Beach Review done by my younger and hipper sister and her hubby for more enthusiastic information on enjoying Miami Beach. She gives insight into parking, clubbing, and the aura that attracts the world to this destination.