Dos Playa Beach Aruba
Dos Playa beach Aruba is the traditional draw for surfers on the island. The crashing surf is awesome to watch and the relative solitude on the white sandy beach was heavenly, especially after the crush of Palm Beach. This spot was truely awe inspiring as the waves encountered the harsh rocky cliffs of the eastern side of the island creating coves like Dos Playa Beach. It was like nothing I have ever seen in person before and made the long, bumpy (read driving off-road on a bed of small bolders) ride worthwhile.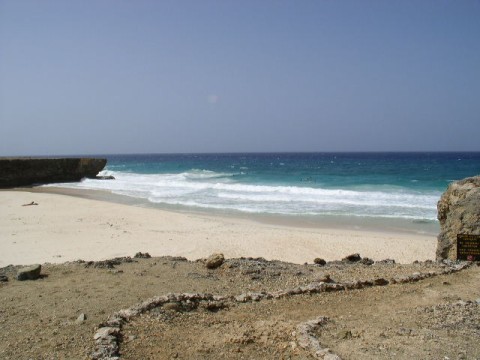 You will have to either rent a four-wheel drive vehical or take an ATV tour if you want to see the eastern side of the island. If you go to the trouble, don't miss this beach. The natural pool is a bigger draw, but I didn't think it was nearly as impressive.

The "road" on the Eastern side of the island is deceptively easy to drive until you get many miles into it. Then it becomes a rock strewn dirt path. This is a shot of the good part of the road: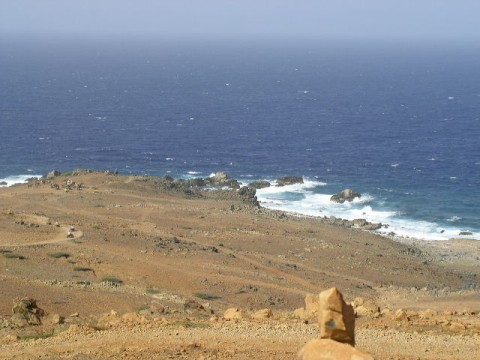 Tourists are discouraged from trying to swim at Dos Playa Beach because of the wild surf and undertoe. The only people we encountered while there were a few local Arubans there to surf and a European couple. The lady was taking advantage of the virtual privacy to sunbathe topless. This was the only place on the island we encountered topless beach goer even though there are lots of European visitors.


If you look close you can see people surfing the waves of Dos Playa Beach