Cozumels East Side Beaches
Cozumels east side beaches are a natural wonder. If you are searching for some solitary beach therapy, head for the "wild side" of Cozumel. You will want your own rental car to take full advantage of this wild beach area. There is a two lane road that loops around the island that is easy to follow to most of the spots you will want to visit. A taxi is not really recommended because you will end up paying so much you could have rented a car for the day, and had your freedom to explore at your leisure. If you do decide to visit the wild side on your own you will want a good map so you can find the treasures you came to see. As this is the "wild side" of the island, it is not well marked and areas of civilization are few and far between.
Stops you will want to make are Chen Rio and Punta Chiqueros as these beaches are both in fairly sheltered coves with shallows for wading. Cozumels east side beaches are not swimmer friendly, please use caution and common sense.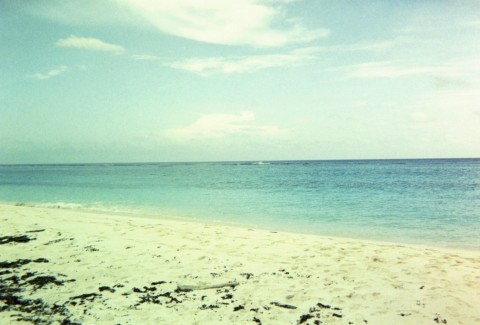 Sidenote: Cozumel society generally frowns on topless sunbathing. Some beaches on the eastern coast provide enough privacy to be discrete.

If you have rented a car, DO NOT ATTEMPT TO DRIVE ON THE UNPAVED "ROAD" that extends north on the eastern side of the island under any circumstances. The word road is very misleading in this case and your rental agency will know you have attempted this even if they don't have to come and rescue you. A visit to Cozumels east side beaches on the paved roads is better than spending the day waiting to be rescued!
Hopefully in the near future the off-road tours will be allowed access to the north road again, but since Hurricane Wilma the Mexican Military has been controlling the road and it is closed to the public. The beaches to the north and the Atoilles reef (a series of micro atolls easily accessible for snorkeling or a shallow shore dive) are favorites of mine, but the only way to visit them currently would be by private charter boat.